Thermal ///M Chapter Club Day @ BMW PC West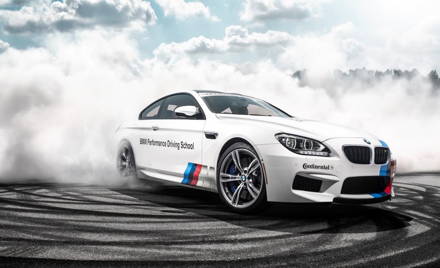 BMW CCA - M Chapter
Sunday, December 5, 2021
BMW Performance Center West
,
Thermal

,

CA
Registration closed November 15, 2021 11:59 PM at 2021-11-15T20:59:00-0800 Registration ends November 15, 2021 11:59 PM at 2021-11-15T20:59:00-0800 Registration opens February 24, 2021 9:00 PM at 2021-02-24T18:00:00-0800 Registration runs from February 24, 2021 9:00 PM to November 15, 2021 11:59 PM
The new ///M Chapter is headed to the BMW Performance Center in Thermal, California on December 5th for our first west-coast ///M Chapter Club Day event of 2021. The Performance Center provides current model ///M cars, instructors, gas, tires, lunch and a first-class facility for a fun-filled day at the track. Just show up ready to drive!
The focus of this event is on improving your driving skills and having fun through a combination of driving exercises, classroom instruction and competitive events. No helmets or previous driving school experience are required. All skill levels are welcome and encouraged to attend.
For this event, two drivers pair up and share a car. This provides plenty of drive time for both participants and allows passangers to focus on the technical aspects of the excercises. This format provides an great mix of learning and driving. Don't worry, you will get plenty of drive time and be exhausted by the end of the day.
We can also offer drivers a car to themselves for the entire day. No sharing, you will drive all day for $1,590.
This school is a special program designed by the Performance Center staff specifically for BMW CCA chapters. It includes instruction on proper driving position, vehicle dynamics, car-control skills, weight-transfer, oversteer/understeer and improving your vision. The day is divided into morning and afternoon sessions which mix skill exercises and competitive events, including skid pad wet/dry courses, braking and handling practice, autocross, lapping and more.

We will be driving current model BMW ///M Cars for this event. Please note that the Performance Center staff continually makes changes to this program, so session contents and the ///M cars available may vary from one school to the next.

Our event hotel is TBD.
Drive-Day Schedule
Sunday, December 5, 2021
8:00 AM - Meet @ the Performance Center West / Thermal Club
8:15 AM - Drive day begins
5:00 PM - Drive day ends
The Fine Print. Please read carefully!!!
Slots will be first-come, first-served to all qualified ///M Chapter BMW CCA members.
If you are not a current ///M Chapter member, please contact BMW CCA Headquarters at (864) 250-0022 or register on-line to become a club member and a member of the ///M Chapter before you register for this event.
The event coordinators only accept applicants into this school through the MotorsportReg.com registration site.
All drivers must be at least 18 years old and have a valid driver's license to drive the Performance Center ///M cars. Sorry, no exceptions.
The cost of $795.00, per day, per driver, per seat includes driving Performance Center ///M cars, tires, gas, instructors and lunch at the Performance Center.
Travel expenses, meals and lodging costs are the responsibility of the attendees and not included in the $795.00 event registration fee.
You do not have to own a BMW or ///M-car to attend this event. (However, be prepared - you may want to purchase one when you return home!)