GVC Novice Driving School and Advanced HPDE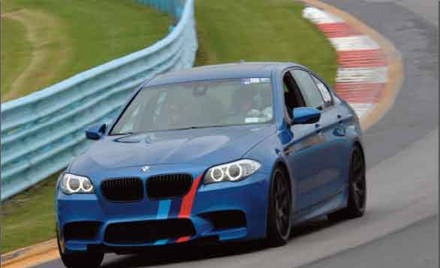 BMW CCA - Genesee Valley Chapter
Monday, Jun 28 — Tuesday, Jun 29, 2021
Watkins Glen International
,
Watkins Glen

,

NY
Registration closed June 17, 2021 11:59 PM at 2021-06-17T20:59:00-0700 Registration ends June 17, 2021 11:59 PM at 2021-06-17T20:59:00-0700 Registration opens January 1, 2021 12:00 AM at 2020-12-31T21:00:00-0800 Registration runs from January 1, 2021 12:00 AM to June 17, 2021 11:59 PM

Novice Driving School
and
Open Lapping
GVC HPDE #108

Start your week with a great, low pressure, good time HP driving event at the Glen
GVC's HPDE #108 is one of three GVC events at the Glen in 2021. We offer intensive on-track and classroom instruction on the theory and practice of high-performance driving to drivers at all skill levels.
********NEW*******
In car Instruction Is Back!!
We (GVC) are now permitted to offer in-car instruction (driver and instructor) under the following circumstances:
Both occupants in the car must be fully vaccinated (at least 14 days after second Pfizer/Bio-N-tech or Moderna Covid-19 vaccination, or 28 days after Johnson & Johnson single-dose vaccination).
Proof of vaccination status or cohabitation is required for any participant wishing to take advantage of in-car instruction. Proof of vaccination can be in the form of a digital photo of the completed vaccination card (both sides), a valid NYS Excelsior Pass, or equivalent. At event check-in, those with proof of vaccination or cohabitation will be asked to show a picture ID in order to obtain a unique wristband to be worn in addition to the usual run group wristband. You must wear both to participate in dual-occupant in-car activities.

Please submit proof of vaccination to Sean Grant sgrant1983@me.com at least one week in advance of the event.
In-car instruction is completely optional
To Opt-in, you must provide proof of vaccination, and wear the Covid-19 vax wristband given to you at check-in.
To Opt-out, please inform the registrar (Sean Grant, see above) that you wish to utilize Lead/Follow instruction at least one week prior to the event.
Novices

Hone your driving skills on the track with a highly-trained and experienced instructor familiar with the performance characteristics of your car. This personalized instructional format is arguably the most important feature of our HPDE program.
Novices drive in Run Group 4 during four half-hour sessions each day.
Between track sessions, novices attend classroom with a certified senior classroom instructor for interactive presentations on the theory and practice of high-performance driving.

Open lappers

Open-lappers are free to drive the track at any time the track is "green" except during novice sessions. Traffic will be limited to 30-35 cars on track at any given time to reduce crowding.
All standard BMW CCA safety protocols and passing rules will be in effect.
Instructors will be made available to open-lappers new to the track by special arrangement with the Chief Instructor.

GVC offers Advanced Data Coaching to open-track lappers interested in taking the next leap forward in driving skill development. A highly-qualified Data Coach will help you understand how data from your car can reveal opportunities for improving your driving technique. In addition to personal coaching, we provide an AiM Solo 2 data logger to use at no extra charge. We are confident that you will see track performance gains rivaling modifications to your car costing thousands of dollars by improving the most important component in your car - you! Fee is $250 for 2 days of personal coaching. No money due up front at registration; we collect the fee (cash or check only) at the event. Only six AiM units available, so don't wait to sign up! Contact the ADC Coordinator for details and to reserve your seat.
Event Format:
WGI opens at 6:00 AM daily, with a mandatory Driver's Meeting for all before the track goes green each day. On-track sessions run from 9:00 AM - 5:00 PM on day 1, and 8:00 AM to 4:00 PM on day 2, with an hour break for lunch each day. With the uncluttered on-track schedule there is plenty of free time to maintain cars and socialize at this event.
Qualifications:
Novice (Group 4): First-timers and beginners with less than three events (SLIP L1 – L2).
Open Lapping: Pre-Approved Advanced students with solo experience (SLIP L3 – L4)
Open Lapping: Pre-approved Solo/Group S (SLIP L4 and up)
Open Lapping: HPDE Instructors, licensed club racers (SLIP L5 and up)
*SLIP (Skill Level Instruction Program) is a standardized system for evaluating and tracking a driver's HP driving skills. Information about SLIP is available by downloading this document: SLIP Criteria 2016.pdf
Track Schedule:
Examples of daily schedules may be downloaded using the following links. Please Note: This year's schedules may differ. Final schedules will be distributed to all attendees the week prior to the school.
2021 mixed Novice and open lapping Schedule June.pdf
On Monday and Tuesday, we will do our best to offer the following. However, the number and length of track sessions each day may be affected by breakdowns, weather-related adverse track conditions, or other situations beyond our control.
Novice (with Instructors): Four ~25 min. sessions per day.
Open-lappers (including novice group instructors): Open Track format with breaks for the Novice Instructed run group
Novice Group Exercises
Organized group driving exercises are done during the first 10 min. of one (or more) novice group sessions each day.
The exercises, such as close-quarters side-by-side lapping, pair-wise "leap-frog" passing, and trail-braking with "late" passing into corners, are intended to improve passing skills, traffic management, and situational flexibility.
Classroom
Novice students attend three mandatory 30-45 minute-long classroom sessions each day, led by a senior instructor
Advanced Data Coaching participants meet with ADC Coaches for data review sessions after each track session. ADC fee is $250 for a two-day program. Loaner AiM Solo 2 data loggers included.
Bonus Features (complimentary unless otherwise noted)
GVC Driver's Resource Center: The center of event operations. Helpful advice and assistance for all participants and guests
Mechanical and technical services for your car available on-site from "The Little Speed Shop" (discounted parts and labor for participants)
Tire, performance parts auctions, beer and swag courtesy of our generous sponsors (Covid-19 regulations permitting)
Friendly and helpful staff to make this experience your "Ultimate Driving School"
*Group S
Group S is GVC's "A-Solo" program, and is open only to upper-level experienced drivers who have successfully passed a checkout for the Group. Checkout for admission to Group S is carried out by the Group S coaching staff.
Drivers seeking admission to Group S MUST register as an "Advanced" driver using the "Group S checkout" option. This option is limited to 5-6 drivers at any given event. Drivers who pass the checkout are promoted to the GS run group, and are automatically pre-approved to register for Group S at future GVC track events. Drivers who do not pass checkout may drive in open-track for the remainder of the current event with the permission of the Group S Lead Coach and the Chief Instructor.
Please visit the GVC website for complete details about our HP driving schools, including the Group S application procedure:
http://gvc-bmwcca.org/What_is_a_Driving_School

Registration and Fees:
Members: GVC chapter members are afforded highest priority for slots at our events, followed by BMW CCA members from other chapters.
Non-Members: Non-members are charged an additional $100 above member fees, and are last to be accepted from a waiting list. GVC will apply a portion of the non-member fee toward a one-year new (or renewed) membership in BMW CCA (currently $58). Join the club today to avoid the $100 non-member surcharge! http://bmwcca.org/index.php?pageid=new_member
Registration after the deadline is only possible by special arrangement, and only if there are still slots available (call or email the Registrar: registrar@gvc-bmwcca.org).
Fees (BMW CCA members; Non-members add $100)

Novice Students (Group 4): $550 (Monday/Tuesday).
Group S checkout applicants: $675 (Monday/Tuesday). BMW CCA members ONLY.
Lappers:

Two days (Monday-Tuesday): $625
One day: $350

Novice Group Instructors (two days) $150 (sharing a vehicle: $75)


Garage Bays:

Novice Group Instructors: $50 (half-bay)
Lappers and Novices: $75 (half-bay)
GVC Loyalty Reward
Sign up for all three WGI HPDE's, or two WGI events and the NYST, and get a $150 rebate after 3rd event!!
Cancelations:
Fees may be refunded OR credited in full toward a future GVC HPDE ONLY if cancelation occurs before the cancelation deadline.
No refund or credit after the cancelation deadline unless we can fill your slot with another driver.
Accommodations
The host hotel is the historic Seneca Lodge (http://www.senecalodge.com/) located at the upper entrance to beautiful Watkins Glen State Park off NY 329. The Lodge is famous for its food and racing heritage. The bar is notable for its collection of over 60 years of racing memorabliia, as well as an extensive selection of fine beverages. Another favorite place to stay very close to the track is the Falls Motel in nearby Montour Falls. http://www.thefallsmotel.com. These lodgings fill quickly, so make reservations early.
Many other accommodations are available in Watkins Glen, from cozy bed-and-breakfasts to the luxurious Watkins Glen Harbor Hotel.

Camping at the track: Not available.
Off-site camping: Available at nearby Watkins Glen State Park and other private campgrounds.

For more information, please consult our website: http://gvc-bmwcca.org/Info_About_Watkins_Glen