GGC AX Fun Run - 08/01/21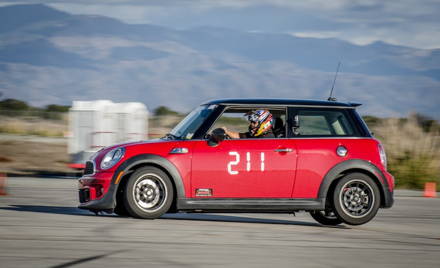 BMW CCA - Golden Gate Chapter - Autocross
Sunday, August 1, 2021
Crows Landing
,
Crows Landing

,

CA
Registration closed July 27, 2021 12:00 PM at 2021-07-27T12:00:00-0700 Registration ends July 27, 2021 12:00 PM at 2021-07-27T12:00:00-0700 Registration opens July 6, 2021 6:00 AM at 2021-07-06T06:00:00-0700 Registration runs from July 6, 2021 6:00 AM to July 27, 2021 12:00 PM
Join the BMWCCA - Golden Gate Chapter for our FIRST autocross since 2019!
SIGN THE SPEEDWAIVER HERE: https://bmwautocross.speedwaiver.com/ivyac
Event Description
This is a fun-run style event where we bring back a course from a previous event and run it again. This is a non-compete event, but we will have the timing system up and running.
No special car preparation is needed, in fact, we recommend you bring the car you drive on a daily basis. Doing so will give you a greater appreciation for your car's capabilities and improve your driving skills in the process.
Our events are very social and we welcome all makes of cars, not just BMWs and MINI. Unlike some other clubs, we don't limit registrations from other marques. Everyone has the same chance of getting in!
Event cost is $75 per participant for members, $133 for non-members. Click the button below and get signed up!
Questions? Please write us.
HOW TO SIGN UP
Step 1
Read ALL of the content in this event listing to make sure you understand the event requirements, including: COVID-19 information, event location, waivers, membership requirements, payments, cancellation policy, tech inspection checklist, timeline, helmet requirements, waitlist, and guest policy.
Step 2
BMWCCA membership is required to participate. If you're not an active member of BMWCCA, you will need to join or renew your membership. We prefer you do this yourself at bmwcca.org, but if you like, you may register as a non-member and we'll take your money and pass it along to BMWCCA National on your behalf. If you register and your membership is not current, your registration will be placed on hold until you provide proof that your membership has been renewed.
Step 3
We will charge your credit card to hold your spot. If we cannot charge you, we cannot guarantee a spot for you at this event. Be sure your address and credit card information is accurate.
COVID-19 INFORMATION
No loaner helmets are available for this event. You must provide your own Snell 2010 (or newer) certified helmet (M, SA or EA). The chapter gives 1 year grace periods on helmets. You will upload a photo of your helmet certification sticker when completing your MSR registration
No chapter provided coaches will be offered at this event. Therefore, if you are a first time autocrosser, or not comfortable driving solo, this event is not for you
Review and understand State guidelines at "Safely reopening California"
At this time we are not offering a lunch option. This may change as we get closer to the event
PLEASE READ
NO ON-SITE OR LATE SIGN-UPS WILL BE ACCEPTED
This event is private and for registered participants and accompanied guests only. No one will be permitted entry to the site after 08:30am
Snell 2010 (or newer) certified helmet (M, SA or EA) are required for all GGC autocross events. LOANER HELMETS ARE NOT AVAILABLE FOR THIS EVENT
All cars are welcome and unlike our driving schools, stock convertibles are accepted - roll cages are not required. We do not allow SUV/SAV vehicles to participate, however. If you would like to participate and do not own a car, you may share a car with a friend. Not sure? Write us and ask about your vehicle
Please check your individual insurance policy for coverage details with regards to participating at this event
DRONES or anything resembling a drone ARE NOT permitted at any GGC Autocross event. Do not bring one, do not ask to fly one.
Staff will be on site around 7am to start course setup. Tech inspections will start around 7:30am. A mandatory attendee (all on site) meeting will start PROMPTLY at 9:00am. PLEASE ARRIVE EARLY