BMW CCA Peachtree Atlanta Autocross Sat 06/10/23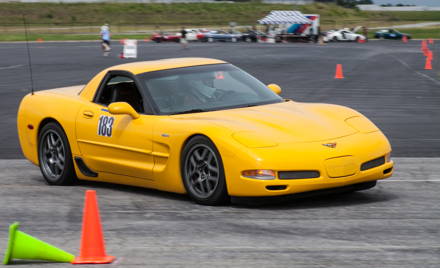 BMW CCA - Peachtree Chapter - AutoX
Saturday, June 10, 2023
Atlanta Motor Speedway
,
Hampton

,

GA

2023 Peachtree Chapter Autocross Series sponsored by e3storage

We welcome all licensed drivers, as well as all makes and convertibles
Event #3 - SATURDAY, again, this is a SATURDAY EVENT June 10th, 2023
REGISTRATION CLOSES June 9th at 6:00 PM
Location: ATLANTA MOTOR SPEEDWAY
Morning schedule
9:00 AM Sign-in starts at.
9:00 to 10:00 AM Tech inspection.
9:30 AM Sign-in closes for all novice drivers.
9:40 AM Novice course walk.
10:00 AM Sign-in closes for all other drivers.
10:20 AM Driver's meeting.
First run group starts right after the driver's meeting.

Event Registration Package Prices:
MEMBER SINGLE EVENT PRICE: $50
MEMBER EARLY-BIRD EVENT PRICE: $40

NON-MEMBER SINGLE EVENT PACKAGE PRICE: $85
NON-MEMBER EARLY-BIRD EVENT PRICE: $75

The non-member option is for new memberships, not renewals. Autocross events are restricted to members only. The price includes a one-year BMW CCA membership (regularly $58) and a single autocross (regularly $50) for only $85 -- a discount of $23 (a discount of $33 if you're an Early-Bird)!
Bring two friends, get a free event! (Detail here: bring_two_friends_2023-04-28.pdf)
Remaining 2023 BMW CCA Peachtree Chapter Autocross Events:
9/10 Sunday
10/1 Sunday
10/29 Sunday
We are always looking to improve, please reply to this email with ANY comments or suggestions.
We are looking for additional sponsors. If you or someone you know might be interested in becoming a sponsor, please contact us.